Regular price
Sale price
$6.95 USD
Unit price
per
Sale
Sold out
Introducing our Clean Eucalyptus and Spearmint Goat Milk Soap, a harmonious blend of refreshing eucalyptus and invigorating spearmint that creates a perfectly balanced fragrance experience. This captivating scent is designed to appeal to both women and men, offering a clean and refreshing aroma that is neither overpowering nor overly sweet.
Fragrance Notes:
Eucalyptus and spearmint.
Immerse yourself in the revitalizing scent of eucalyptus, known for its clean and uplifting qualities. Combined with the refreshing aroma of spearmint, this blend creates a refreshing and invigorating experience that will awaken your senses and wash away the stresses of the day. Our Clean Eucalyptus and Spearmint Goat Milk Soap is carefully crafted to provide a gentle and moisturizing cleansing experience. Made with our farm-fresh goat milk, it nourishes and hydrates your skin while effectively removing impurities. The creamy lather and skin-loving properties of goat milk help leave your skin feeling clean, soft, and rejuvenated. The fragrance of our Clean Eucalyptus and Spearmint Goat Milk Soap is reminiscent of the popular Eucalyptus Mint scent from Bath and Body Works, offering a comparable aroma that will delight your senses. Enjoy the same clean and refreshing experience in a soap that is crafted with natural ingredients and the benefits of goat milk. Indulge in the luxurious and refreshing scent of our Clean Eucalyptus and Spearmint Goat Milk Soap, and let the blend of eucalyptus and spearmint uplift and invigorate your senses. Wash away the stress of the day and experience the softness and nourishment that our goat milk soap provides.
Ingredients

Coconut Oil, Lard, Water, Rice Bran Oil, Goat Milk, Castor Oil, Fragrance, Shea Butter, Cocoa Butter, Kaolin Clay, Colorant, Rosemary Extract, Scent
How to use

Rub onto wash cloth or directly on skin to create lather, and rinse.


*Keep bars out of standing water to make them last longer
View full details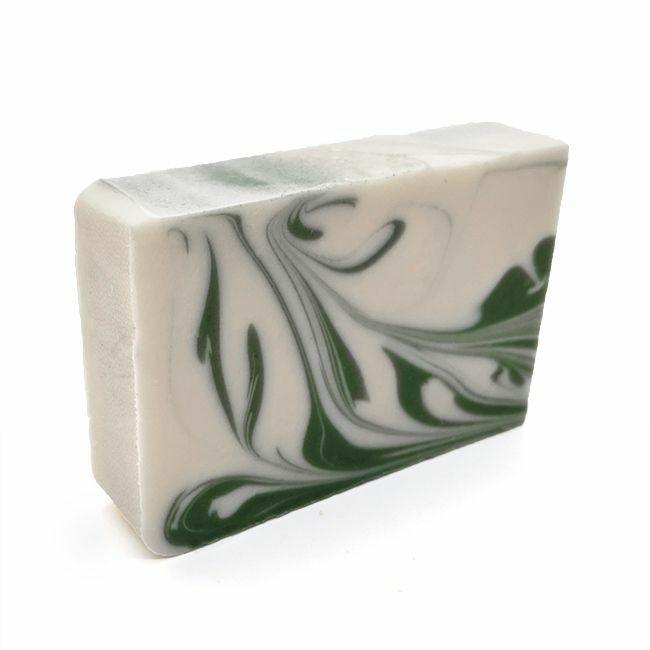 I recently purchased products from your company. Some were to be given as Christmas gifts but the Eucalyptus Mint soap is very nice. I will purchase this product again.
I like the feel of the soap and lather. My expectation was to be able to smell more mint as a part of the combination, so not bad, just personal preference, but I'm glad that I tried it!
The scent is wonderful & the leather amazing. My body felt smooth & I was calm. A fresh start to my day. Well worth the purchase!
Wow what great soap. Please relax you are doing a wonderful job. Tell the humans I said hi
We have allergies so this is one of our favorites